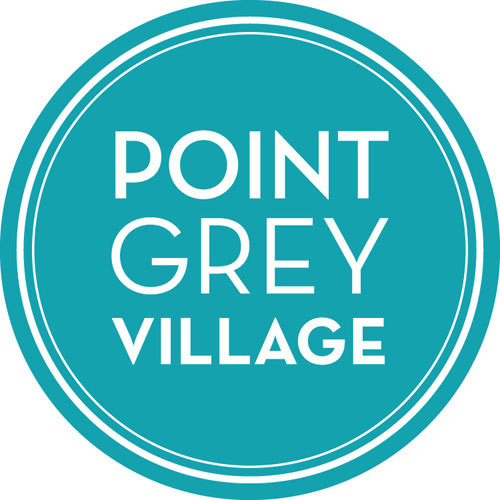 Point Grey Village is the main commercial strip with shops and restaurants along West 10th Avenue between Tolmie Street and Discovery Street on Vancouver's West Side. It is the perfect destination to meet friends for coffee, to have a family dinner, or browse around in one-of-a-kind specialty shops. There are a number of different professional services to guarantee that local residents don't need to go far for a medical appointment, a spa visit or to talk to a lawyer.
West Point Grey is one of the oldest and toniest neighbourhoods in Vancouver. Many of the original homes and mansions still stand. The area is known for two of the city's popular beaches, Jericho Beach and Spanish Banks. Both beaches are great for watching the sunset and the mountains over English Bay. Point Grey Village serves as the area's shopping district, where many independently owned businesses contribute to a village-like atmosphere. West Point Grey runs along English Bay, between the University of British Columbia and Kitsilano.
The local Musqueam people lived here in the ancient village of Ee'yullmough and the earliest modern immigrants were attracted to the site as well. Spaniard Jose Narvaez and his crew rediscovered it in 1791 and named it Langara Point. Point Grey comes from Captain George Grey, a friend of Captain George Vancouver.
The Point Grey Village Business Improvement Association (BIA) allows property owners and business tenants on West 10th Avenue to join together and, with the support of the City, to organize, finance and carry out physical improvements and promote economic development in the area. The Point Grey Village BIA has approximately 70 property owner and 130 tenant members. The board of directors, which meets monthly, is elected at the annual general meeting in September. Different committees meet to discuss and make decisions of specific issues. And the whole membership is invited to attend an early morning Members' Forum on the first Wednesday of every month. Point Grey Village BIA is responsible for the cleanliness and safety of the area, special events, marketing, various beautification projects, partnerships and advocacy. The goal is to support its businesses and attract more people to West 10th Avenue between Discovery and Tolmie Streets.