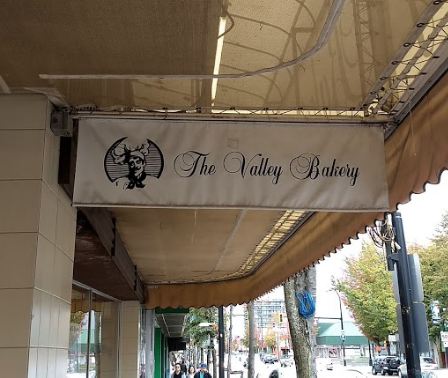 Valley Bakery has been in business over 60 years, and is renowned for offering an extensive selection of baked items, pastries, and delicious cookies that will delight the senses. We are committed to the craft of exceptional baking and are passionate about our bread and custom cakes. Our meticulous approach towards baking cakes in Burnaby has allowed us to create works of art that will tantalize your taste buds. At our bakery, we make all of our offerings from scratch using only the freshest local ingredients. We only use high-quality ingredients in making our breads and add no preservatives, which allows us to create that buttery, warm smell in each loaf of bread. Our legendary European cakes are made with whipped creams, buttercreams and custards; we also carry a variety of pastries, petit fours and cookies that are sure to delight. And when you are looking for something really nutritious and a delight to eat, try one of our fresh artisan breads. Treat yourself, and stop by our location in Burnaby Heights. We are easy to access from anywhere in the Lower Mainland. Just on the boarder of Vancouver. We are very fortunate and thankful for the numerous acknowledgements we have received over the years. We were inducted into the Burnaby Business Hall of Fame in 2015, we have won 2 Burnaby Board of Trade Excellence awards, we've won Burnaby Now's Best Bakery in Burnaby for 15 years in a row to name a few.
Question: How are you supporting other local businesses?
Answer: It only makes sense to use fresh, locally-sourced ingredients. In doing so, we are able to consistently achieve that fresh, quality taste that is so beloved by our customers.We work with about 25 local suppliers. Almost 100% of our ingredients – from flour to fruit and eggs and  meat is supplied by B.C. suppliers, and the rest are from Canada. We also support local business service providers. About 90% of our services like accounting, bookkeeping​, banking, media (advertising, etc.), ​repair & maintenance​, and employee benefits are from B.C. based businesses, and the remaining 10% are from Canadian suppliers.
Question: What social and environmental practices are you proud of?
Answer: We are committed to supporting our community, and we provide many donations to local charities. We donate more than 3% of our annual revenue to community charities. We are also making progress to reduce our environmental footprint. We are proud to be part of the Burnaby Board of Trade Environmental Pledge Program that encourages businesses to implement tips to reduce their impact in the areas of energy, water, travel, waste and purchasing. In fact, we were the first business in Burnaby to sign on to the pledge!