B.C. Buy Local Campaign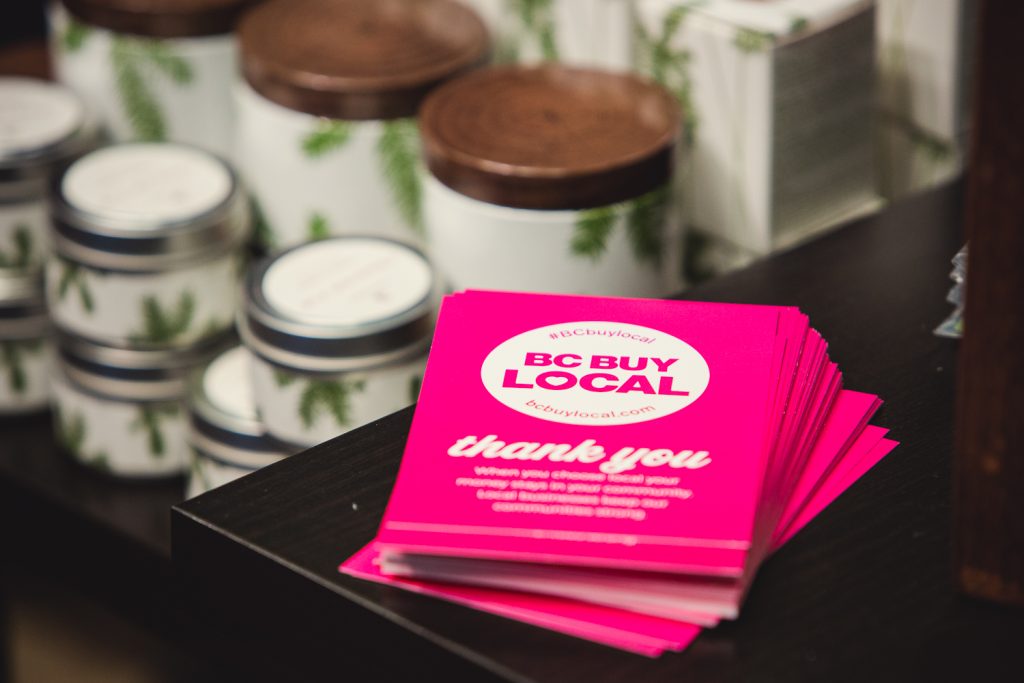 B.C. Buy Local celebrates the contributions that B.C. businesses make to our economy and our communities. The campaign's pink dots to identify B.C. owned businesses and B.C. made and grown products. Our posters and rack cards communicate to customers how businesses create jobs and support local suppliers to make a big impact in the community.
Get Your Community Involved! We work with municipalities, Business Improvement Areas, Chambers of Commerce, Municipalities and other groups across the province to bring the B.C. Buy Local Week campaign benefits to local communities. Join the B.C. Buy Local Week campaign today.
We also run community campaigns throughout the year, conducting business workshops to measure community impact, elevate the stories of local business, and run targeted social media campaigns. To organize a community campaign, get in touch.